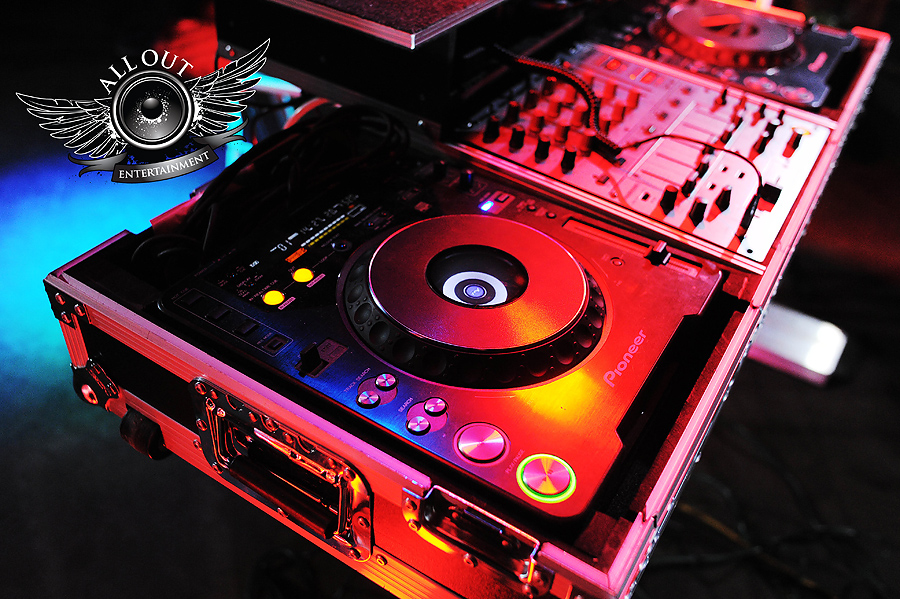 The Performance Fee of $750 is for the three (3) hour time frame for just DJ and DJ equipment only. The Performance Fee with Truss Lighting Package of $1150 is for the three (3) hour time frame. Wireless LED Uplighting is offered at $50 per fixture or $25 per fixture with the Performance Fee
Services requested that exceed the three (3) hour time frame will be charged at the rate of $250 per hour, payable the day of the engagement. It may not always be possible to provide additional performance time. However, when feasible, requests for extended playingtime will be accommodated. All Out Entertainment will include supplying intelligent lighting that function and change with the music, pro sound speakers with stands and professional grade DJ equipment that can be found in all the biggest clubs in America.
SERVICE AREAS
All Out Entertainment services to Orleans, Jefferson, St. Charles, St. Johns, Mandeville and most other surrounding areas. Areas of coverage are only limited by your budget. We can travel to your destination anywhere within the Louisiana and Mississippi areas. All Out Entertainment staff will travel to your venue, setup and provide background music as your guests are arriving. Please take into account that setup times may vary. Depending on the location or area and range of travel, our staff may require a meeting with your coordinator or facilities manager to discuss setup and equipment configurations prior to the event.
AVAILABLE FOR:
Wedding/Reception, Bar/Bat Mitzvah, Birthday, Holiday (Christmas Eve, Halloween, St. Patrick's Day, New Years Eve, etc.) Corporate parties, School/College, Graduation, Retirement, Sweet 16, Tailgating, Bachelor/Bachelorette, Anniversary, Divorce, Going Away, Block/Neighborhood, Pool/Beach, Children/Teen, Private/Adult, Bridal Showers, Baby Showers, Outdoor Events, Reunions, Any event requiring a PA or Sound System, and more!!!
RECOGNIZED HOLIDAYS
New Years Day, Martin Luther King Day, Washington's Birthday, Memorial Day, Independence Day, Labor Day, Columbus Day, Veterans Day, Thanksgiving Day, Christmas Day, Mardi Gras Day. All Out Entertainment specialists can be scheduled during all holidays (subject to availability; additional fees may apply).
OUTDOOR EVENTS
Please advise: outdoor events may require the use of an external power source. Generators, power inverters/conditioners, etc. are not included, however, can be provided for an additional fee based on rental or third-party availability.
Rates for the DJ industry vary greatly, ranging from $350 to $3,500 with an average of $1,200.00 for a 4 hour booking. Disc Jockey rates vary based on talent, experience, emcee ability, service, coordination, equipment needed, music knowledge, mixing ability and personality. The best price is not always the best deal, especially if you are planning a wedding. As a matter of fact, surveys conclude that nearly 100% of brides would have spent more money on their entertainment and made it their #1 priority in hindsight.